MORBID ANGEL – CLEVELAND HOUSE OF BLUES 6/1
Event Info:
Doors: 6pm Show: 7pm This is an all ages event. This event is General Admission, standing room only. All tickets are for standing room only.
Lineup: Morbid Angel Suffocation Revocation Withered Support acts are subject to change without notice.
Join us for dinner in House of Blues Restaurant & Bar before the show. View our menu and make reservations online or call: 216.523.2583 Kickoff to Summer Sale: Select seats for participating Live Nation shows are only $20 May 2nd – May 9th, 2017. $20 price includes all service charges, facility fees, and taxes. Delivery fees are not included.
Featured Acts
Suffocation
Revocation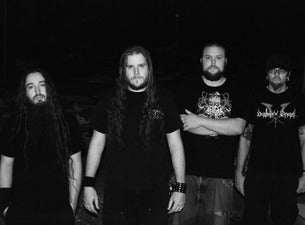 Withered
Artist Info:
Throughout history, only a handful of artists have been able to rise to a truly iconic level within any given genre. MORBID ANGEL are among those select few. Shattering the boundaries of creativity and imagination while evolving with each groundbreaking release throughout their historic career, the band stands alone as the true icon in extreme music, serving as source of countless inspiration to the multitude of fans and never failing to amaze with each evolving chapter.
22 total views, 1 views today